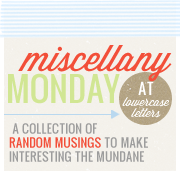 1. Fall Festivities - we have had a blast!
Spiderman (Tater Tot) riding the bull at a fall festival hosted by the
agricultural department at the local University.
My ballerina, super girl, princess (Drama Mama) riding the bull.
Wiggle worm dressed as a flower. She climbed up to the kitchen
table and snagged an abandoned lollipop. Had to snap a picture before I took it away :)
Wiggle Worm's job: Play with the "guts"
Big Daddy T's job: Carving duty
Drama Mama and Tater Tot supervise
Wiggle Worm dumps the "guts" on her head :)
I think she looks like one of those tree people on Discovery Health
or something ha ha!
Finished product...not bad for carving with a kitchen knife :)
3. A Fish Named Flashed Tomato.
Yes, that's right. Drama Mama wanted to name him (if it really is a him?) Tomato and Tater Tot wanted him to be called Flash. So in a moment of compromise, Tater said, "We will just call him Flash Tomato! It's perfect!"
Drama Mama looks in on the fish to make sure
he isn't "sick" hee hee! So cute!
A student in our youth ministry used Flash Tomato as a science
experiment and no longer needed him. Note the water
pitcher he is living in - it was all I had on hand :)
4. I have two extra kids today. My house is a wreck. I am a mess. I need a shower. I don't even care. I sure hope no one shows up unexpectedly. They might assume that I didn't realize Halloween was over....it's that bad.
5. My good camera and my point and click are both broken. Hence the not as
good pics. I'm lost without my
camera :( Need money to fix it. Soon!
6. Discovered mere seconds ago that dry erase marker comes off of human skin pretty easily. Thank you, Drama Mama for drawing on your baby sister so that I could come to this conclusion :)
That's all for now, folks!